*Sorry, Raymond Carver. I couldn't help myself.
I have issues with the word "likeable" [1].
While wrestling my thoughts into written form for this post, I even looked up the definition, in an attempt to get clear what I was actually trying to communicate. (I have this problem a lot. "I know what I want to say, but I don't know how to say it!" *wails*) And I'd like to be clear up front that I'm using the word in the context of "pleasant, friendly, and easy to like" [2]. I'm not using 'likeable' as a synonym for 'sympathetic', and I'll explain why.
I see this word come up occasionally in reviews, usually in reference to main characters. Some people find a book hard to engage with if they don't like the main character(s). And I also need to be clear that I'm not here to criticise that particular stance, because each to their own and all that. I don't believe there's one "correct" way to read or review a book; reading is subjective. What I am saying that is it's not one my personal reading requirements, though I am interested in understanding why it is for others, or what "likeable" means to them.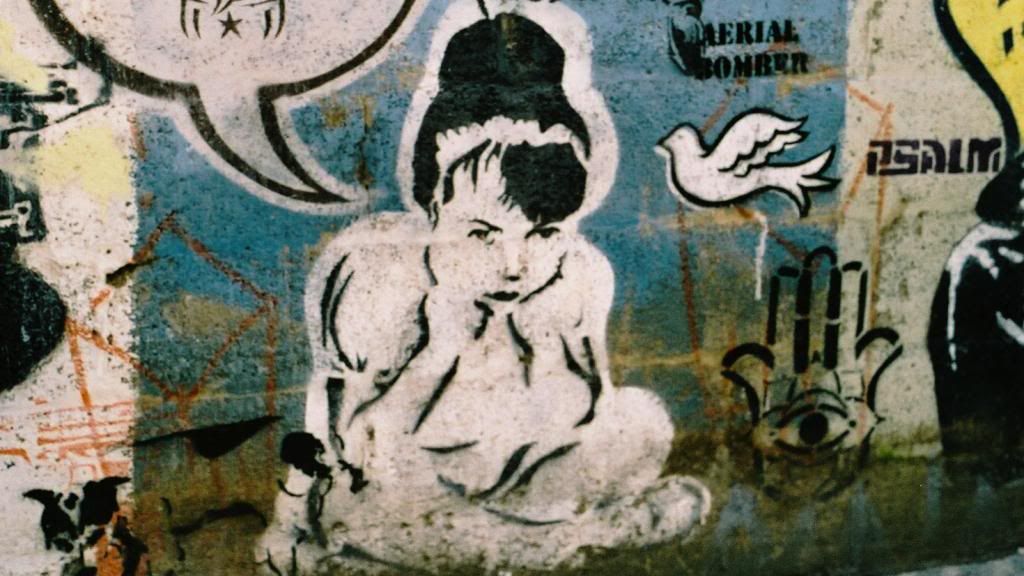 Here's the thing: I don't always see myself as a "likeable" person. There are a lot of reasons for that, and I won't air them all here. But I struggle daily with both wanting to be liked (there is a firmly-ingrained streak of the people-pleaser in me that runs deep) and being aware that "likeableness" is not something I owe to every single person. Sometimes I feel pressure to adjust the way I interact with other people, because I'm conscious of "likeability" as a sort of social currency. Or social lubrication, to put it in a less mercenary but much more greasy sense [3]. And whether that pressure is entirely self-generated and perpetuated or not, it's still there. It's a fact of my life [4].
A while ago, I was angry. I have never considered anger my defining personality trait; if anything I think I lean on the side of peace-making and I'm generally quite a calm person. That is, until my anger walked right up to me and punched me in the face.
I wasn't really angry at anyone specifically – mine was more of nebulous, free-form anger that followed me around and caused me to grind my teeth in my sleep and develop tendency to jump at every noise because I was so wound-up and edgy. I found myself clenching my fists at my sides and thinking in CAPS LOCK and bellowing like an injured wildebeest at the most innocuous of interruptions. I had previously thought that I was made up of 2 parts melancholy, 1 part mildly humorous – which made me a sad person with a sense of humour – but I'd moved from being sad to being really cranky at what felt like warp speed.
Frankly, I was not a fun person to be around at that time.
What I'm trying to say with this is that I'm not always likeable. I'm have emotions and days when I'm as easy to be around as a sack of weasels. And I'm okay with that. Because I don't think that invalidates my feelings, or my personality as a whole. It's just one part of me.
Which makes me wonder what we mean when we say that characters are "unlikeable" – specifically female characters. Is it that they have failed some litmus test of worthiness, and that they are less deserving of compassion and empathy? Do we mean that we find them unsympathetic entirely, and there is no redeeming facet of them of person? Or do we just mean that we find them personally disagreeable, that we probably wouldn't be friends with them if we met them in real life? And if that's the case – does this make their stories any less valid than those of characters we might find more personally palatable?
As a teen, it was made abundantly clear to me that I was supposed to supress those emotions that made people around me uncomfortable. Because emotions are difficult and sometimes people don't like difficult. Especially not difficult girls. I grew up in a society that said I shouldn't be the "emotional girl" because "guys" don't like that. ("Guys" was some hazy, abstract concept that seemed to encapsulate an entire gender in one massively sweeping generalisation, natch). It was drummed into my subconscious that girls with too much baggage are hard to like, and by extension, anything too confronting needed to be smoothed over, concealed, softened.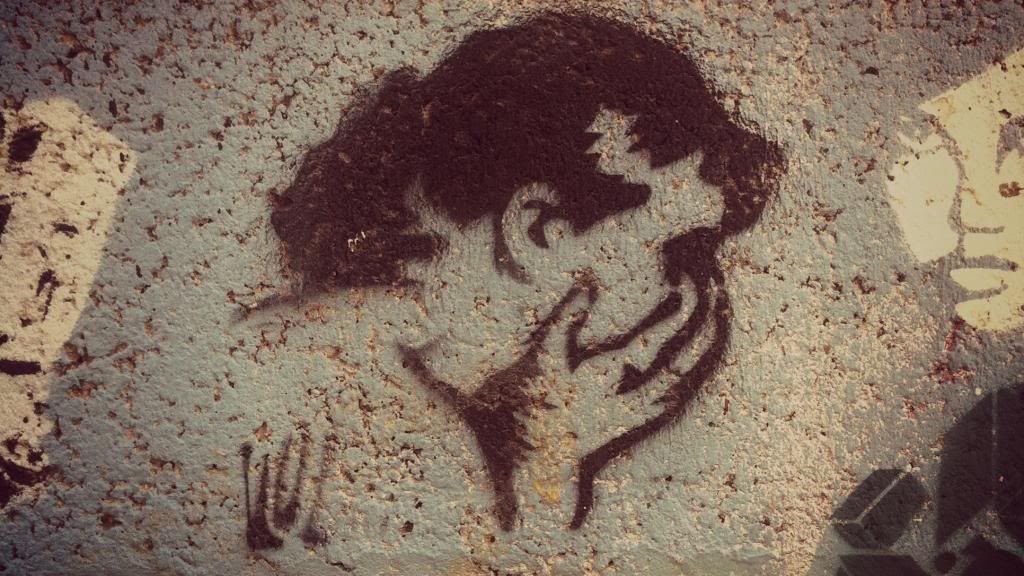 I'm older now, and mostly I'm comfortable with saying an articulate "nuts to that!" (Or something less quaint, depending on how riled up I am). And something that helped me to do that is identifying with girls in fiction. Difficult girls, prickly girls, sensitive girls, angry girls.
Off the top of my head, some of my favourites are:
Parker Fadley of Cracked Up To Be by Courtney Summers
Holly Yarkov of Holier Than Thou by Laura Buzo
Saba of Blood Red Road by Moira Young
Jill MacSweeney of How To Save A Life by Sara Zarr
Min Green of Why We Broke Up by Daniel Handler
Taylor Markham of On the Jellicoe Road by Melina Marchetta
I think I love those girls for the very fact that they don't fit the dictionary definition of "likeable". I love them because they're complicated and occasionally abrasive and brimming with raw emotion. They have fully-realised personalities and voices that are astringent or unapologetic or passionate. I love them because I see tiny parts of myself in them, and it reassures me that no one is ALL likeable ALL the time!, and that is okay. I don't want to deny these girls the right to own their emotions, just because they're not always pleasant, or just because they're unsettling.
Do I come across characters I would hesitate to throw a glass of water on if they were on fire? Of course. Fiction would be boring if I didn't. But that doesn't necessarily equate to a "bad" book.
So I try not to use the word at all, because I feel deeply uncomfortable with the connotations of calling someone unlikeable, and deeply uncomfortable with dismissing a book on the basis of how likely I am to offer them a BFF-charm[5]. But that's my personal interpretation of the word, and other readers will naturally use it differently to me.
At the end of the day, I don't require main characters to be likeable, because it takes more than that for me to find them compelling. I wanted to be challenged by characters, and I also want to identify with them, or at least understand them. I don't think those are mutually exclusive concepts. In fact, I think the opposite. Reading about a fictional character who reflects something I have struggled with in myself is affirming in a way I find hard to articulate. As is understanding why someone acts the way they do, especially when it challenges my own ingrained expectations , or is contrary to own instincts.
I think these characters – the ones that defy the strict definition of "likeable" – deserve to have a voice and be heard, even if that voice might be difficult to hear. Just as something in me bristles at the suggestion that I should edit my personality for public consumption, all the sadness, cynicism and self-consciousness cropped out, that same part rejects the idea that these characters should conform to a rigid standard of niceness.
I guess I'm trying to say is that a character doesn't need to be "likeable" for me to like them.
What does likeable mean to you?
What makes an protagonist compelling for you?
Are you sick of reading the word likeable yet?
Sorry [6].
[1] Likeable v likable. Oh no, I've opened a can of grammatical worms in my brain! (I mean grammatical can of worms, but I like the sound of it the other way).
[2] "likeable". Oxford Dictionaries. April 2010. Oxford Dictionaries. April 2010. Oxford University Press. http://oxforddictionaries.com/definition/english/likeable (accessed February 18, 2013).
[3] Is there any good way to put that? Everything my brain comes up with sounds revolting.
[4] You know what's dumb? I actually angsted a lot over posting this. Was it too personal? Was it too ranty? Were there too many feelings in it? Then I thought, 'you know what? FEELINGS are how I roll. Deal with it. Because I give myself daggy pep-talks sometimes.
[5] Granted, I have a shelf on Goodreads called "No-BFF-Charm-For-You" – though it should be noted that I use this shelf for books I don't particularly care for, as opposed to specific characters. Because I have book-best-friends as well as people-best-friends, like a total dork. (Nor should it be assumed that I only hand out my figurative BFF-charms only to "likeable" people.)
[6] I'm not sorry.